Work Injuries Attorney in Vista, California
Were You Hurt at Work?
Hire Attorney Parks to Fight for Your Due Compensation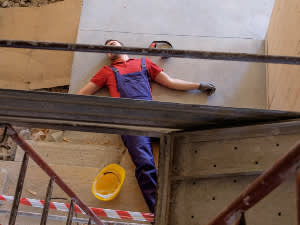 Many people don't know what they're entitled to when they've been injured on the job, they may have a right to a recovery above and beyond what workers' compensation offers. Fortunately, Attorney Bill Parks is here to explain your case and advise you on your best next steps. From filing your claim to representing you in court you can count on us to help you get the restitution you deserve.

Call now to schedule a consultation with a compassionate personal injury lawyer.
We've Handled Many Different Personal Injury Cases
No matter what type of work-related injury you've suffered, you can count on the Law Office of Bill Parks to develop a strong defense for your case. We take on personal injury cases involving:
Violent acts

Repetitive motion injuries

Neglect

Fallen objects

Slips and falls
Trust us to help you determine your best course of action. Contact us today to explore your compensation options.