Car Accidents Attorney in Vista, California
Don't Let a Wreck Ruin Your Life
Work with Our Auto Accident Attorney to Learn Your Rights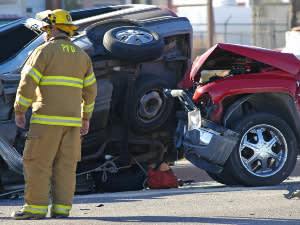 Everyone knows the importance of road safety. However, not everyone knows how important it is to contact a lawyer after you've been in an auto accident. The Law Office of Bill Parks will find out what happened and build a strong case in your favor. We handle auto accident cases involving cars, trucks, and motorcycles. Attorney Parks will collect any evidence he can to help you get the compensation you need.

Don't wait to schedule your consultation. Call now so we can resolve your case as quickly as possible.
We'll Help You File Your Claim Successfully
Attorney Bill Parks will rely on years of legal experience to resolve your case. He can help you file a claim for:
Medical expenses

Pain and suffering

Lost wages

Loss of affection or consortium
We'll use every legal means available to work toward a favorable outcome. Contact us today to find out what your first step should be.