Personal Injury Attorney in Vista, California
Receive Compensation for Your Pain
Find a Personal Injury Lawyer Here in Vista, CA
Have you sustained an injury from a slip-and-fall at a grocery store? Has a car accident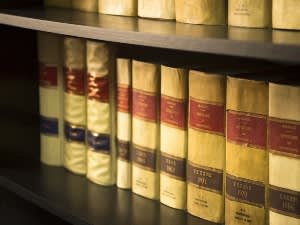 rendered you disabled? You don't have to foot the medical bills alone. You need an experienced personal injury lawyer to help you get the compensation you deserve for your accident.

When you're injured in an accident, the first thing you should do (after receiving medical treatment) is call the Law Office of Bill Parks to get started on your personal injury lawsuit. We'll work with your insurance company to ensure you are properly compensated for your case. Call us today to learn more.
You Don't Have to Foot the Bills for Your Ankle Sprain
Whether major or minor, the injury you've sustained as a result of someone else's negligence is hurtful and disruptive of your daily life. Call attorney Bill Parks to handle your personal injury lawsuit.
Even something as small as an ankle sprain could clean out your wallet—and a serious car accident could really take a toll on your finances. You can trust us to handle all kinds of personal injury cases, including:
Wrongful death

Slip-and-falls

Car accidents

Dog bites
Schedule a no-obligation consultation with the Law Office of Bill Parks.