Domestic Violence Attorney in Vista, California
Protect Your Reputation Today
Contact a Domestic Violence Attorney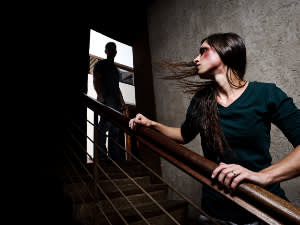 A domestic violence conviction can destroy your credibly and career prospects. If you've been accused of domestic violence, you need a defense attorney as soon as possible. The Law Office Of Bill Parks provides aggressive defense for clients charged with domestic violence.
Call right now to schedule a consultation with attorney Parks to go over the details of your case.
3 Potential Defenses Your Domestic Violence Attorney Might Take
Do you believe that you've been wrongly accused of domestic violence? If so, you need a criminal defense attorney who can help you prove that:
There is no proof to support the original accusation.

The accusation against you was intentionally false.

You acted violently in self-defense.
You don't have time to wait after a charge like this. Visit the Law Office Of Bill Parks in Vista, CA to get started on your domestic violence defense.